LinkedIn has launched a new feature in India called ID Verification. This feature helps users confirm their identity on the platform, and thwart hackers and online scams.
The verification process is initiated through HyperVerge, a third-party identity verification service. HyperVerge uses the Aadhaar card, a government-issued identification card in India, for verification.
Purpose of LinkedIn Identity Verification
LinkedIn has over 100 million Indian users. It can sometimes be challenging to determine which accounts are genuine and which ones are fake or misleading. That's why the ID Verification feature is important.
It helps users confirm their identity, providing a way to establish trust and authenticity on the platform. In addition, it intends to make LinkedIn a safer place for its users.
Scammers sometimes create fake job postings or fake profiles on LinkedIn to deceive people. By verifying their identity, users can build trust with others and have a more authentic experience on the platform.
Enhance safety and authenticity on the platform.
Reduce scams and fraudulent profiles on LinkedIn.
To use the ID verification feature, users need to have a valid Aadhaar number and an Indian phone number.
Once the verification is complete, a badge or indication will be displayed on their LinkedIn profile, showing that their identity has been confirmed.
Prerequisites Before LinkedIn Identity Verification
Before you can verify your identity on LinkedIn using Aadhaar, there are a few things you need:
Aadhaar Number: You must have an Aadhaar card issued by the Indian government. This card contains a unique identification number that serves as proof of your identity.
Indian Phone Number: You need to have an active phone number that is registered in India. This is important because LinkedIn will use this phone number to confirm your identity during the verification process.
Active LinkedIn Account: To go through the identity verification process, you must already have an existing LinkedIn account. If you don't have one, you can create an account by signing up on the LinkedIn website or app.
Step-by-Step Process to Verify Your Identity on LinkedIn Via Mobile App
Here's a step-by-step process to verify your identity on LinkedIn using Aadhaar:
Step 1: Open LinkedIn on your mobile device. Look for your profile picture in the top left corner and tap on it.
Step 2: Select the "View Profile" option to see your profile details. Scroll down to the "About this profile" section on your LinkedIn profile.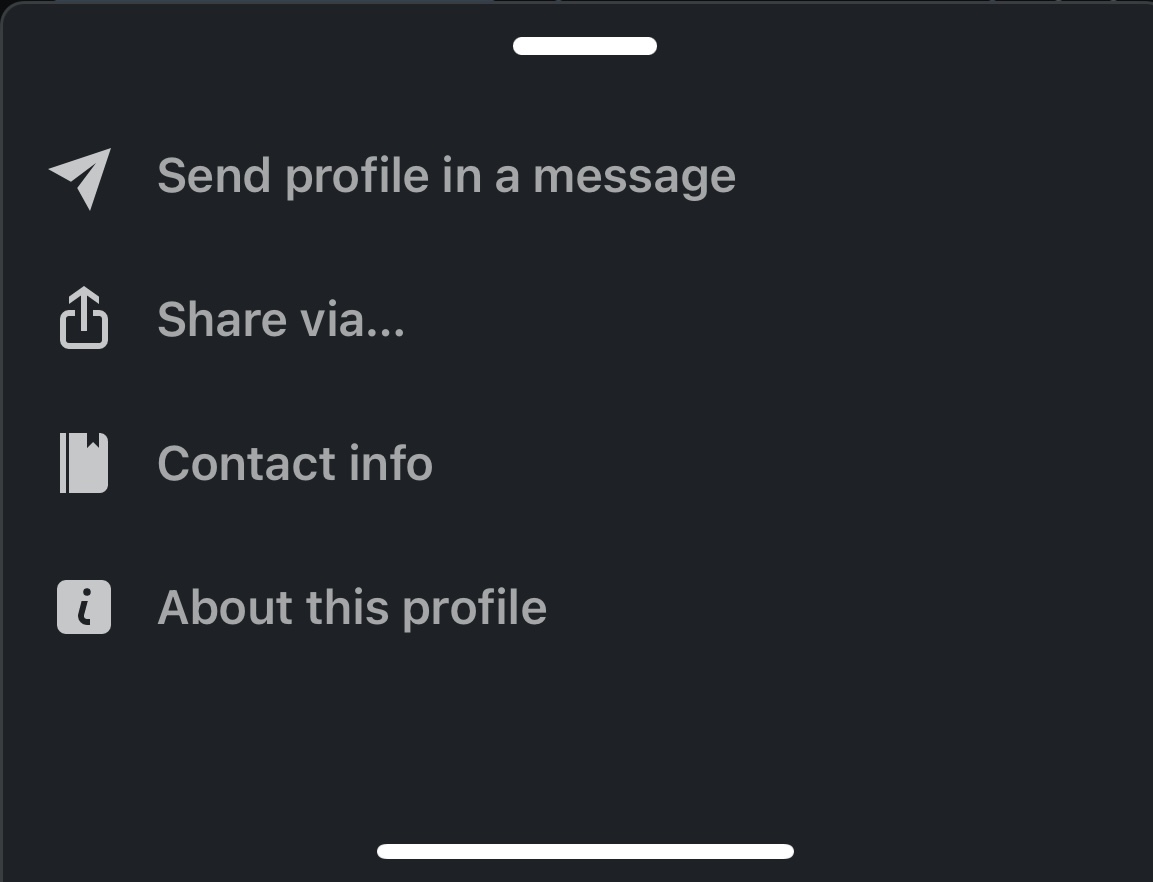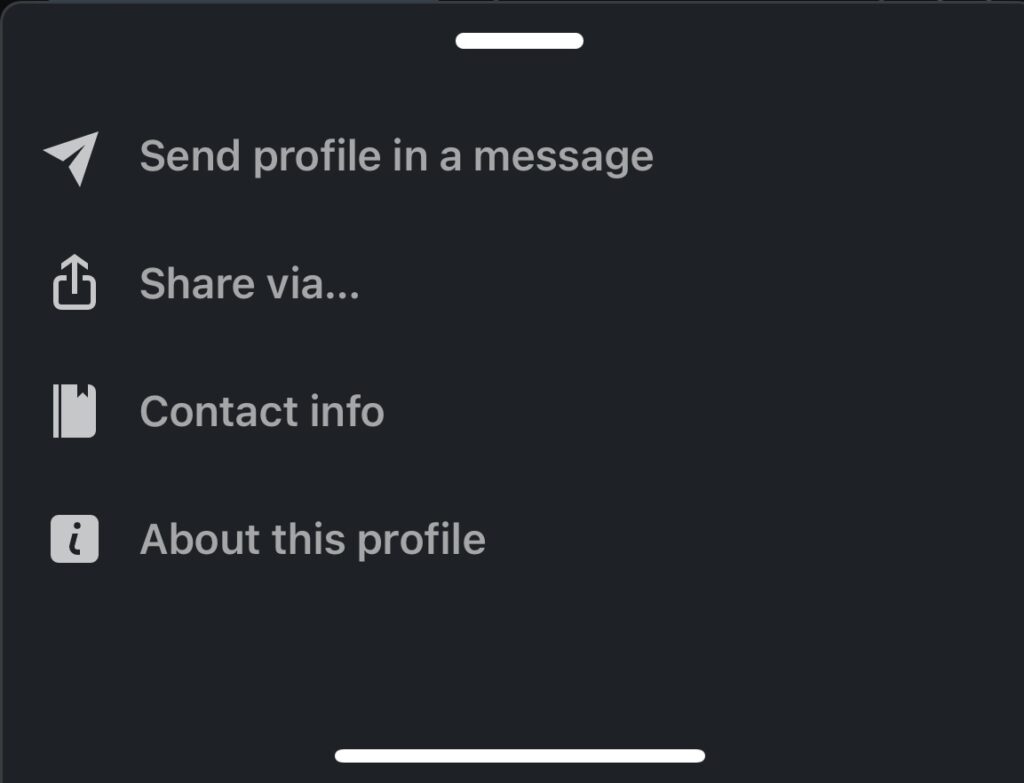 You can view the below screen once you click on About this profile.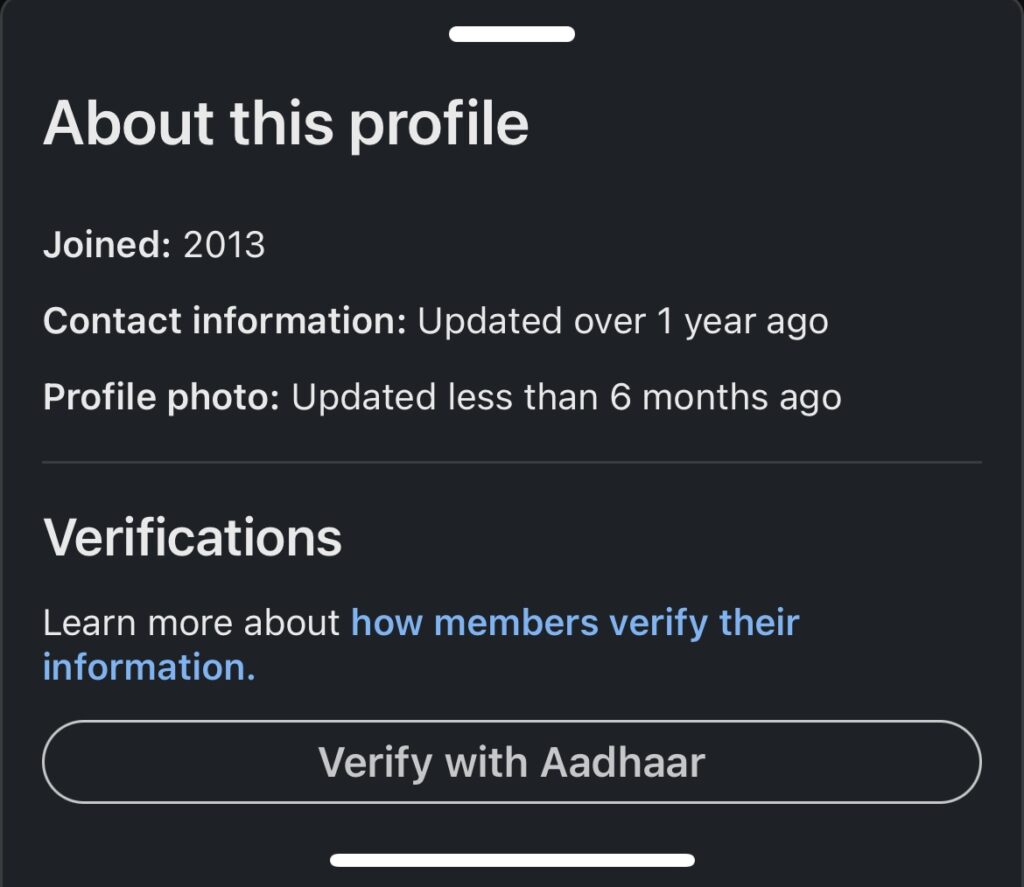 Step 3: Tap on the option that says "Verify with Aadhar." You will be redirected to a new screen as shown below. Click on "Continue to Digilocker"
Step 4: Another new screen will be visible to you. Enter your Aadhaar Card Number and complete the Captcha as shown.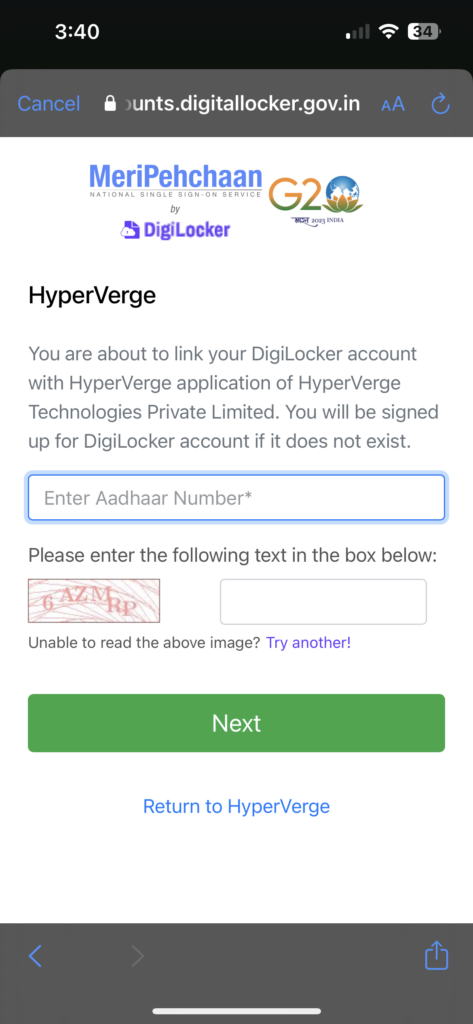 Step 5: You will receive a One-Time Password (OTP) on your registered mobile number. Enter the OTP and click on "Continue."
Step 6: Set a six-digit pin to secure your identity and click "Continue."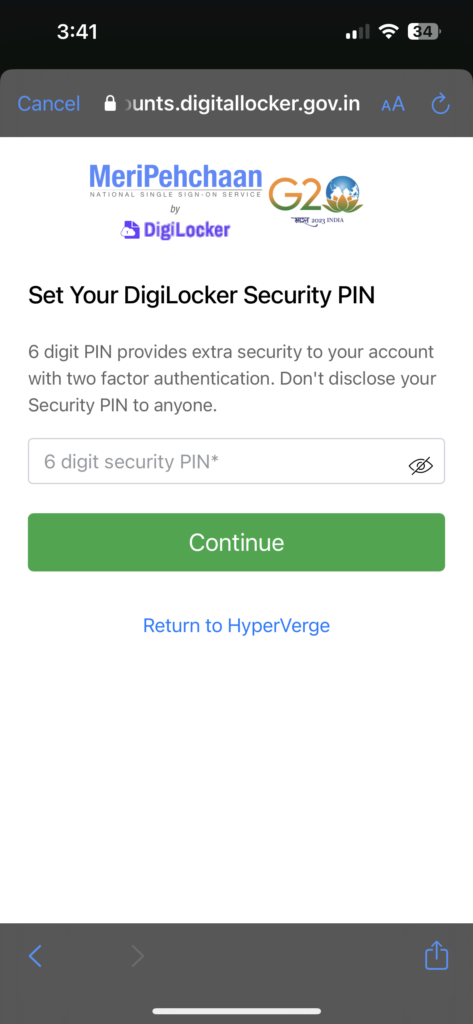 Step 7: Take a selfie and click on "Continue."
Step 8: You will see a screen asking for your approval. Click on "Yes, share."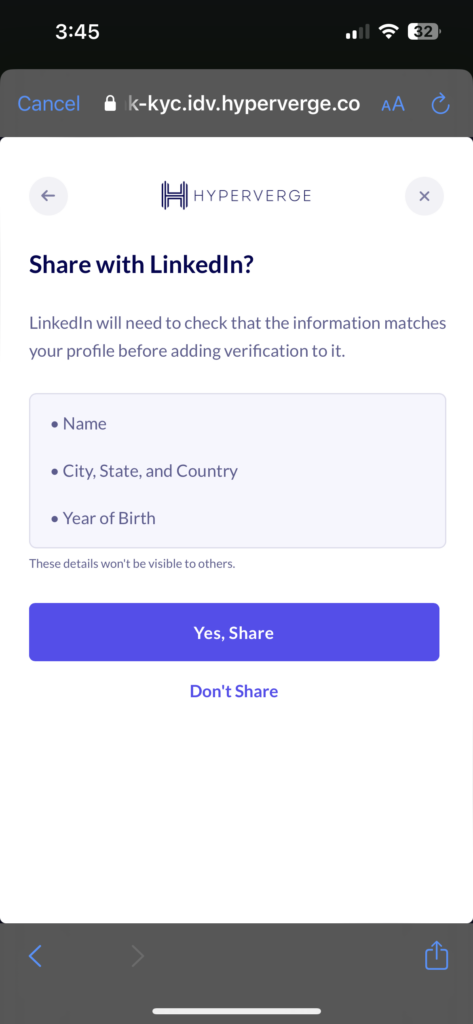 Step 9: Now, wait for LinkedIn to confirm your information. It might take some time, so be patient.
Once the verification is complete, LinkedIn will show a special badge or indication on your profile, confirming that your identity has been verified, as shown below.

And that's it!
By following these steps, you can verify your identity on LinkedIn using your Aadhaar card. This helps make your profile more trustworthy and gives other users confidence in your authenticity on the platform.
Related Read of Aadhar Card:
How to Open an e-Aadhar File Using Aadhar Card Password