Are you running low on gas and need to find the closest gas station?
Well, you're in luck because I've got a handy tutorial for you on how to use Google Maps to find the closest gas station.
And don't worry, I've recently updated it to make sure you have the best experience and fully understand the process. By the end of this tutorial, you'll be able to easily navigate to the nearest gas station through Google Maps and never run out of fuel again. So, let's get started!
Never Get Lost Again. Google Provides Gas Stations Near Me Info on Your App
When your car runs out of petrol, you can easily locate the nearest station to your home. You can probably think of one or two nearby, but what happens when you're not in an area you're familiar with? Finding the nearest petrol station can take a long time in this circumstance. However, you can acquire all the gas information you need via Google Maps.
You've obviously used Google Maps to get directions somewhere, but most likely not to navigate to the nearest gas station. The good news is that it is simple, and you will have no difficulty figuring out how to get there – to your closest gas station. Let's see how!
Check out: How to Track Blue Dart Courier | Bluedart Tracking
How to Find the Closest Gas Station Via Google Maps
Firstly, go to Google Maps App. You can download mobile app: Google Play store for Android users or App Store for iPhone users or iPad users.
Click on the Gas / Petrol Option.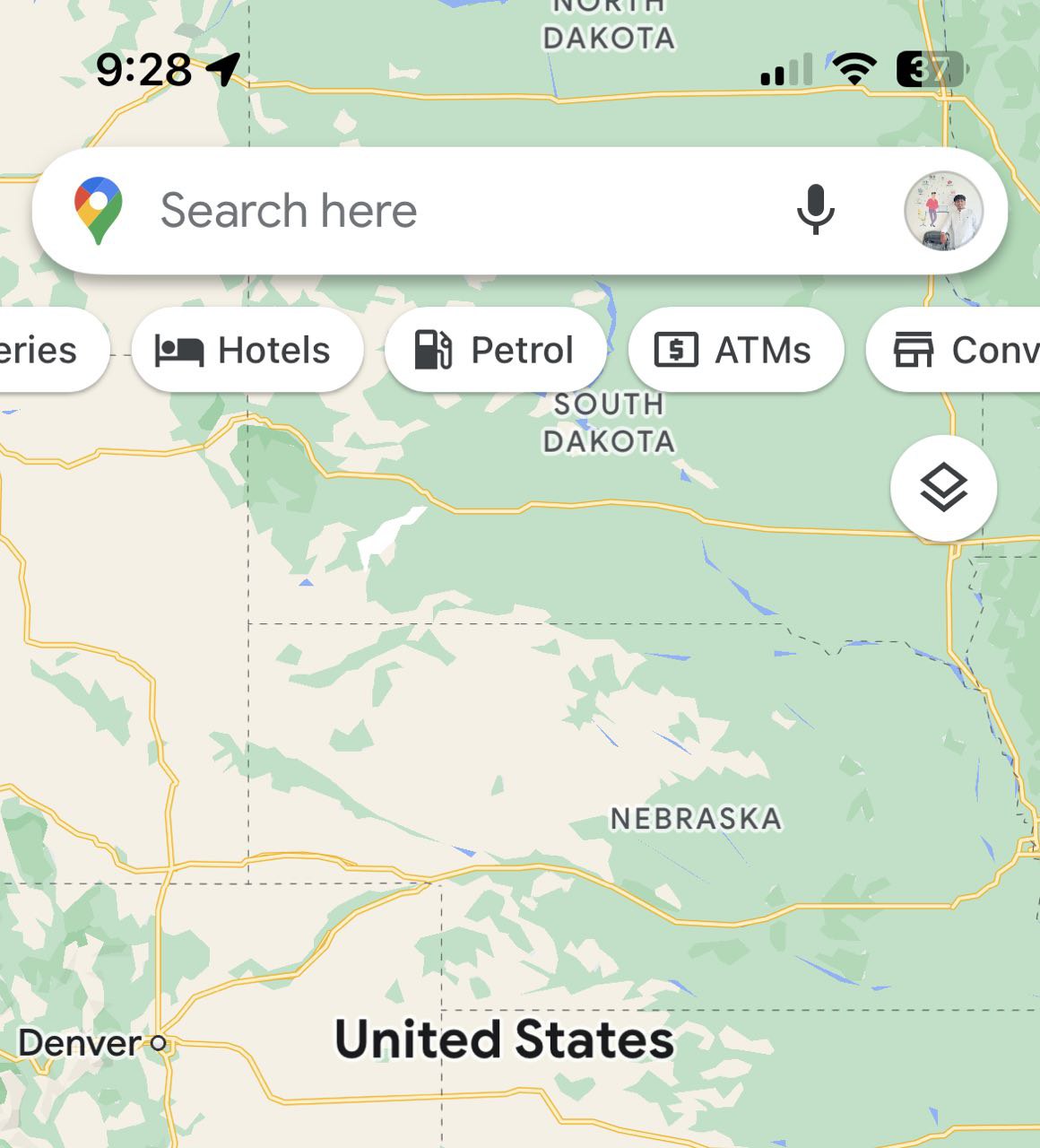 When you select the Gas option, Google Maps will display all of the gas stations in your area. You can use the filters at the top to find a certain gas station. For example, you can instruct Google Maps to only display gas stations that you have already visited, have not visited, or are currently open. If you don't find any suitable filters, click More Filters. Also see How to Check Traffic in Google Maps.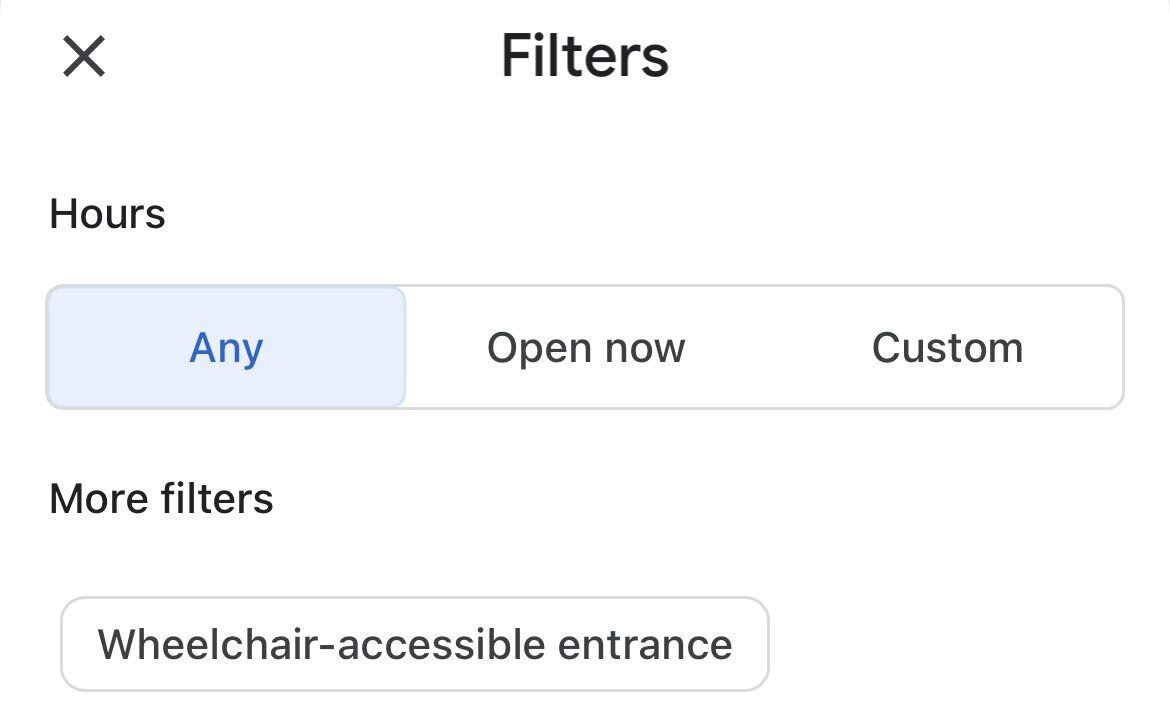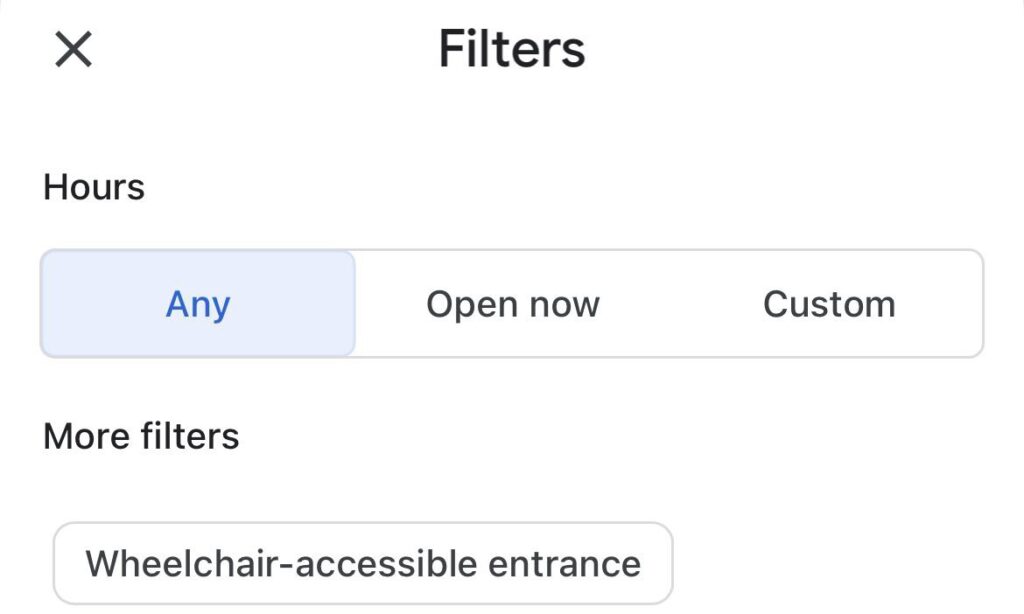 You can sort the petrol stations by Relevance or Distance in the Filters section. There is also a part where you can see which gas stations are now open, Any or Custom. In the Custom option, you may check which gas stations will be open at a given hour or day. This is an excellent choice if you're working late and want to know which gas stations will be open in case something goes wrong.
Once the filters are set to what you want, don't forget to click the blue Apply button in the bottom right corner. The results will update and only display the results that you choose to see. The results will give you the choice to share the result, get directions, or call that particular gas station.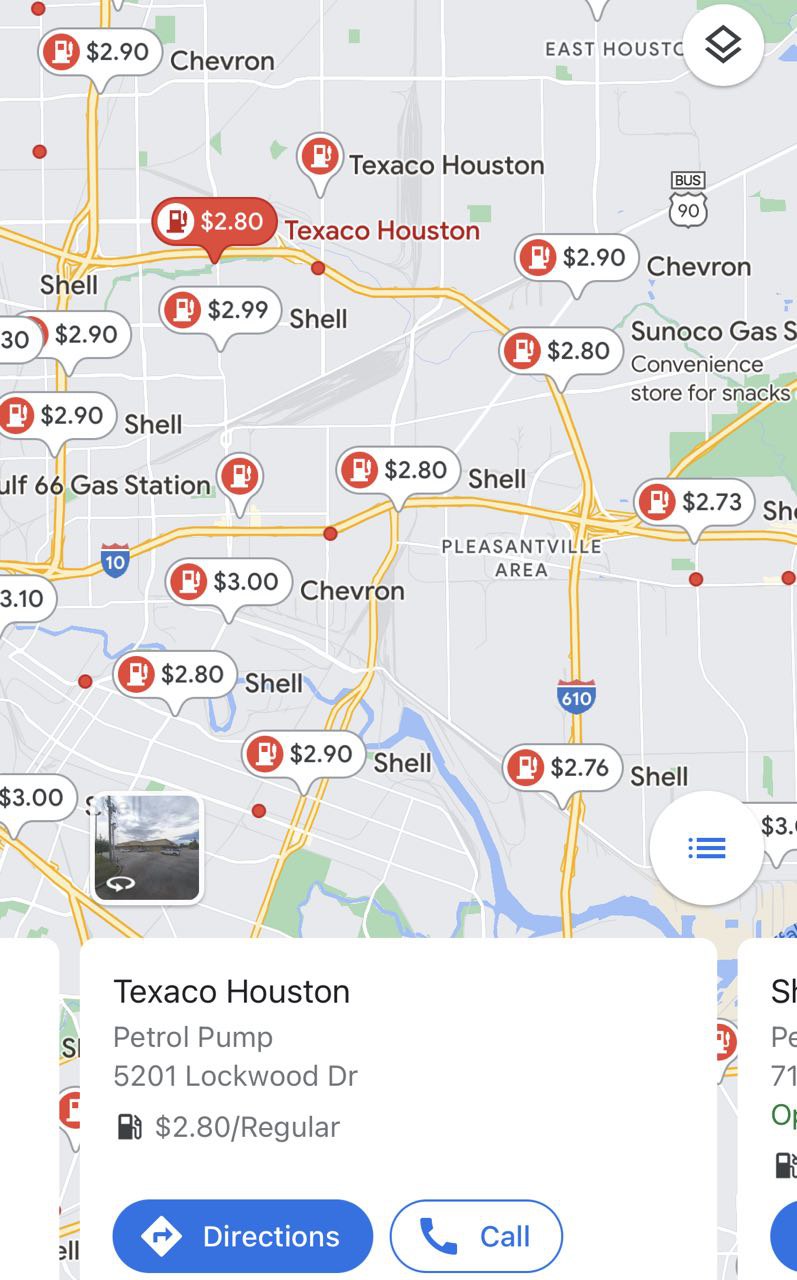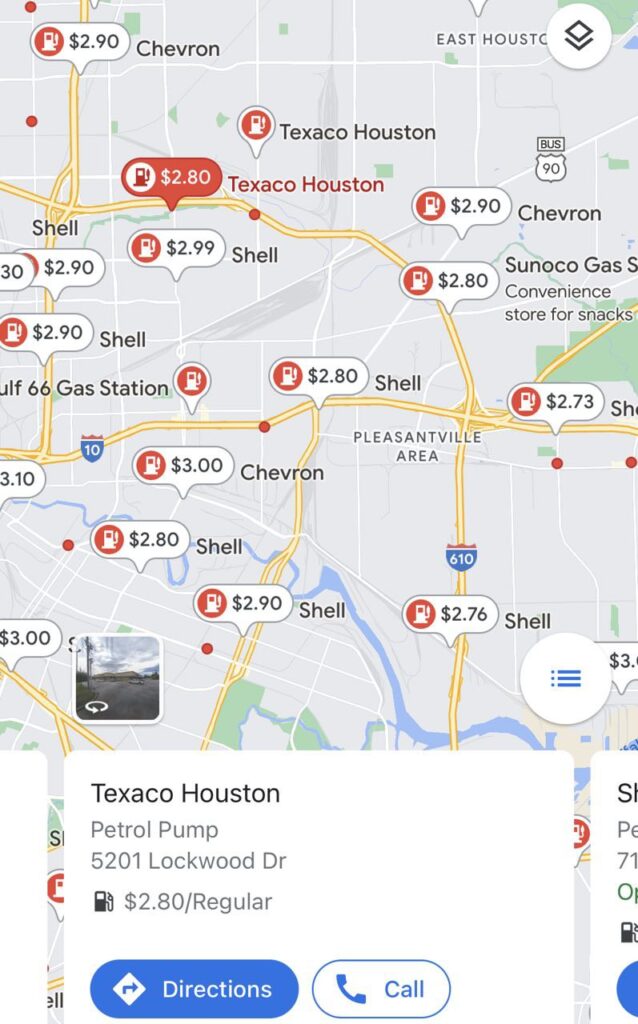 There are two ways to examine the search results as well. You have the option of using the Map View or the View list. The results are easier to see in View List. Tap the one you want to learn more about, and you'll get all the information you need.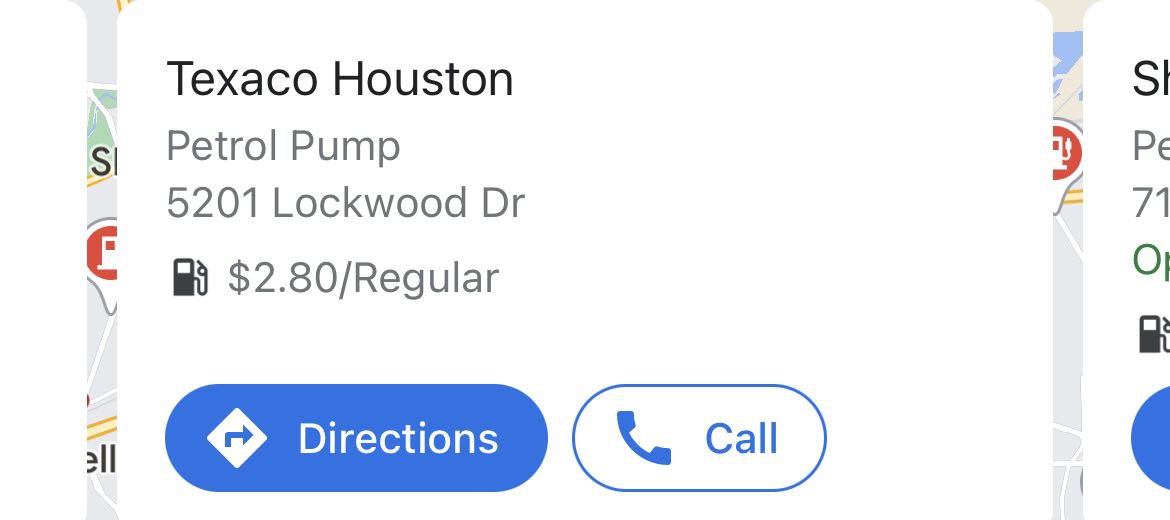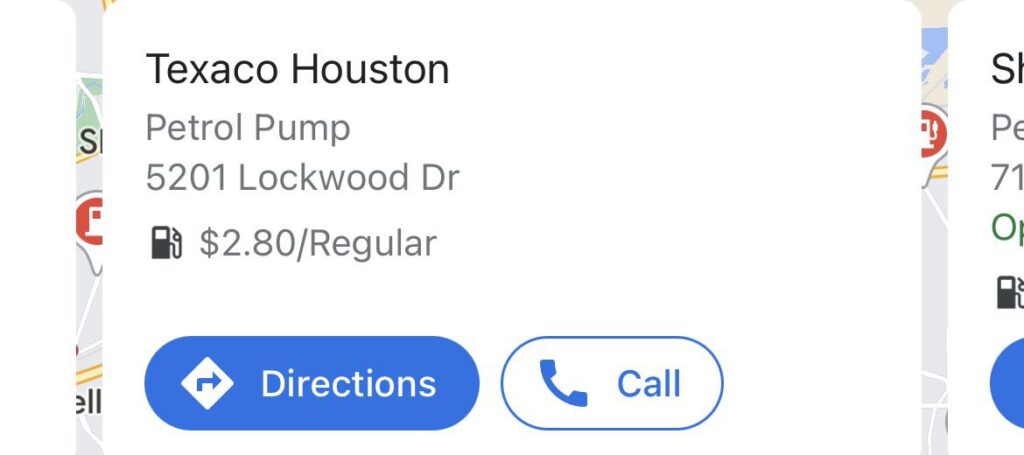 If you are interested in another gas or petrol station, tap on the red icon and it will show complete information in front of you like –
Have you visited or not that gas station
Address of petrol or gas pump
Official Business hours
Contact or Phone number
Official Website
Reviews
Photos
Save
Even if you don't believe you'll need it, knowing where the nearest gas station is is usually a smart idea. You will not only know where it is but also its business hours, etc., Thanks to Google Maps. Do you believe this is a tool you'll use frequently? Please let me know in the comments section below.
I hope this post, How to Find the Nearest Gas Station on Google Maps, was helpful. If you answered no, you can ask any question about this topic in the contact forum area. And if you answered yes, please help us by sharing this information with your friends and family.
How can I use Google Maps to locate gas stations?
Open Google Maps on your iPhone, iPad, or Android smartphone and tap "Start" to start navigating to your location. Now perform a search by tapping the magnifying glass icon on the right side of the map. Choose "Gas Stations" or enter a specific gas station's name to search for it.
Does Google Maps include gas stops?
Yes, Google Maps includes the gas stops.
How do I get fuel prices on Google Maps?
Under the search box at the top, tap the Gas tile.
Your smartphone will automatically search the area for gas. To locate gas prices further away, you can navigate to a new location and select Search this region.
You can tap the preferences slider at the top, next to the search bar, to modify the settings. Select the operating times and any additional criteria, such as wheelchair accessibility.
Click Apply.