Have you ever used Telegram? It's one of the most popular messaging apps out there, with over 550 million users worldwide.
But with great popularity comes great responsibility, and unfortunately, Telegram has also become a hot spot for scammers and other bad actors. The app's support for large groups, concealed discussions, auto-delete messages, and top-notch encryption makes it an attractive target for those with malicious intent.
Don't panic! Telegram has a reporting feature to help keep users safe and comfortable while using the app. By using this tool, you can temporarily restrict the activity of any reported person. Want to learn more about how to report someone and what happens to reported accounts? Keep reading!
In this topic, we discuss:
What's Telegram.
How do scams on Telegram operate?
Various type's of scams on Telegram.
How to report a scammer on Telegram

What's Telegram?
Due to its sophisticated privacy and encryption capabilities, Telegram is a cross-platform messaging program that is well-liked by users. Telegram doesn't have any direct ties to major social media juggernauts, unlike WhatsApp, which is currently owned by Facebook. This makes the messaging software even more alluring to many.
It is accessible through a web browser and is available on a variety of platforms, including Android, iOS, Mac, Windows, and Linux.
Pavel Durov, a Russian businessman, founded Telegram, which is available to all users without charge. Telegram is now a popular method of communication for individuals all around the world thanks to its support for over 58 different languages.
While Telegram does act quickly to combat fraud and scams, it is often unable to actively ban scammers from the platform unless they are reported.
All About Telegram Scams
The scams on Telegram can range from simple phishing scams to complex frauds where criminals pose as companies or real customer support personnel. Scams using the Telegram platform either target consumers directly or attempt to divert them to a suspicious third-party website that might be posing as a real company.
Telegram attracts scammers due to its large user base and accessibility to free users.
There is no extra verification process required when setting up a new account on Telegram; only a mobile number is required.
Various types of Scam on Telegram
The following are a few examples of common Telegram Scams:
Fake Telegram groups and channels
The majority of users join Telegram because of its capacity to accommodate massive groups and channels. However, a lot of scams on Telegram have been using this capability to create fake accounts and copycat channels and mislead users into thinking they are safe.
The admin usernames, pinned messages, and media that make up these fake channels are frequently identical replicas of the real ones. You might even notice a lot of user activity on the channel.
However, these fraud channels want to trick you into clicking on shady links or willingly providing your personal information so that they can hack into your account, access your financial information, or steal your information for identity theft.
Counterfeiting
Additionally, Scammers can offer fake products through Telegram conversations. While some con artists clearly disclose their intentions to the victims, others imitate well-known companies and market knockoffs while insisting that their goods are genuine. However, the reputation of a company may suffer from either of these events in the same way.
Crypto scams
Telegram has grown to be a well-known chat service for supporters of cryptocurrencies and the blockchain, which has encouraged scammers to shift their activities to a mobile app.
Scammers acting as cryptocurrency experts and promising a return on bitcoin investments are common in Telegram cryptocurrency scams. These con artists can message you directly on Telegram or discover you in other well-known crypto-based Telegram channels and invite you to join their channel.
On Telegram, scammers advertise free giveaways, contests, and prizes for various cryptocurrencies. However, customers are required to give their personal information and banking details in exchange for these free gifts or prizes, or they can pay a "small price."
Phishing through Telegram bots
Businesses are able to communicate with customers using Telegram's bots functionality. Telegram bots can make it more difficult for consumers to recognize when they are being scammed since they utilize AI and natural language processing to start conversations.
Scammers act as representatives of banks and other major corporations on Telegram using bots to deceive users. Scammers have even constructed bots that impersonate tech support or customer service representatives from businesses in some cases.
Then, under the pretense of assisting consumers, the bots persuade individuals to provide their personal, banking, or login details.
Also Read: Passport Status Check Online 2022
How to Turn Off Phone without Power Button for Android
Now, let us see a step-by-step process of your question – How to report Telegram user scammer.
So How do I Report A Scammer on Telegram
Recently, more people have heard of the terrific app Telegram. With your connections, the conversation is simple and entertaining. If someone has been bothering you on Telegram, you can report them or Telegram scams. You can utilize Telegram's official No To Scam bot channel to report any frauds you come across on the service and protect from scams on Telegram. Here, we'll show you how.
Firstly, click on the Telegram app on your phone and log into your account. Please be aware that in order to report any account or channel, you must have a Telegram account. There is a form on the support page of the Telegram website, but it is for any issue. If you report a channel or user for using the app fraudulently.
Once you have logged in, navigate to the chat area and look for the "@notoscam" bot. The bot's name is Antiscam, and it has a verified checkmark next to it. This direct URL will also let you access the channel.
Begin typing in the chat box by labeling the scammer channel or account, followed by an explanation of the report's justification.
By selecting Report when you drag your mouse over the three dots on the user profile screen, you may also immediately report a Telegram scam account or channel. Select submit after selecting the report's reason.
A user has been reported by you. You have no choice but to wait. The Telegram staff will take the situation into their own hands and take the required steps if the user has violated the platform's rules and guide you how to protect yourself from these types of Telegram scams.
Some Advice For Telegram Safety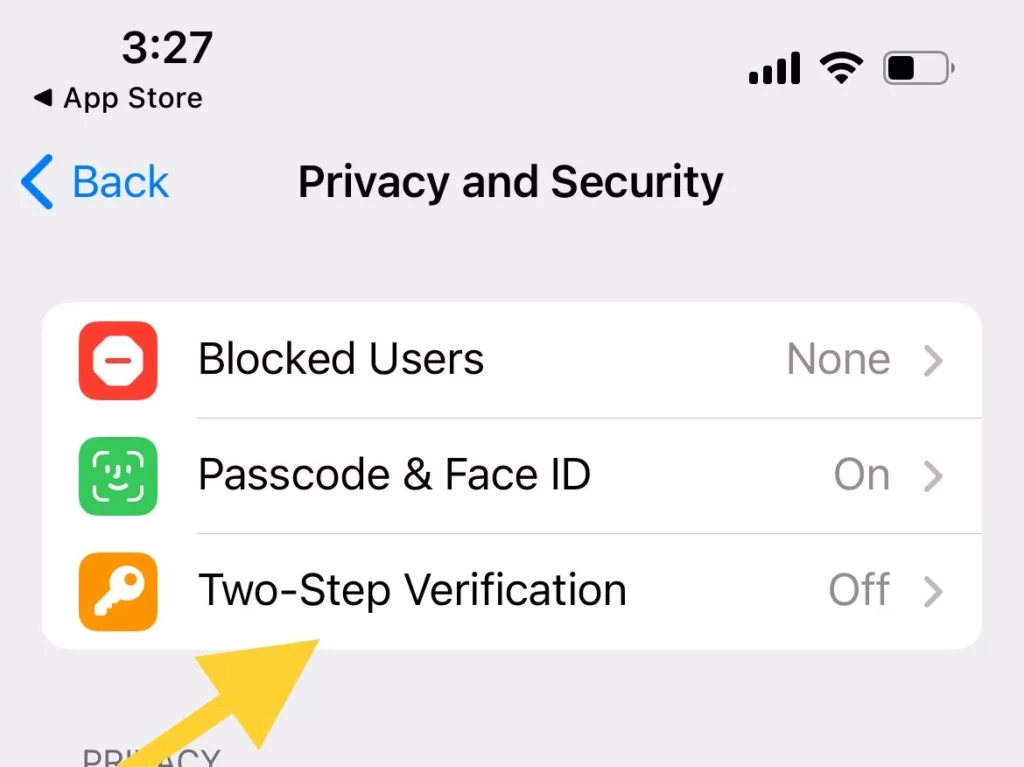 To prevent others from accessing your Telegram app and viewing your messages from your phone, lock it with a fingerprint or a password.
If you want to stay safe and have a private communication that only you can read, use end-to-end encryption when you connect with someone.
Make use of the self-destruction feature when transferring media files to someone. In other words, if you choose that option, the media files you just emailed a user will be deleted after they have viewed them.
Conclusion
Reporting scammers and bad actors on Telegram is essential to ensure a safe and enjoyable messaging experience. The app's reporting feature is there to help you take control of your account's security and protect yourself from fraud. So, don't hesitate to use it if you encounter any suspicious activity on the app. Stay safe, and happy messaging!
FAQ
What happened to my account?
By clicking the "Report Spam" button in a chat, users send these communications for examination to our staff of moderators. The account is temporarily restricted if the moderators feel that the communications merited it.
This implies that you lose the capacity to transmit spam to groups of random strangers or send unwelcome messages to them.
Why was I reported?
The username search feature on Telegram is not a tool for establishing new acquaintances. People typically don't like it when strangers contact them, therefore if they find your communications annoying, they will report you. Please only get in touch with people if you are certain that they are awaiting your communications. The same is true when inviting others to unwelcome channels and groups. Additionally, group administrators have the option to report members who publish spam to their groups.
Naturally, human moderators also review all of these reports. If the messages are spam, the account will temporarily have fewer options.