Today I will be talking about an event called the Google I/O 2023 developer conference that happened recently. It is always jam-packed with the latest technology content, learning material for Android developers, and software as well as hardware announcements.
But this time, there were no big surprise moments. The reason behind it is the growing buzz around ChatGPT and Artificial Intelligence (AI) over the past few months. Google CEO, Sundar Pichai confirmed the same in his opening speech. They had so many AI-powered announcements for most of their Google products. They have come up with upgrades and new hardware devices, with a particular focus on AI only.
So, come, let's check out some AI-powered announcements from Google I/O 2023:
AI-powered Gmail will Write Messages for you
Gmail has a new tool that helps you write better emails powered by generative AI. The new feature is called "Help me write". You just type in what you want to say and the tool will create a draft for you, like a robot assistant. It's like having a helper who suggests what you should write, but you still get to decide what you want to say. This tool will be available soon and will get better over time.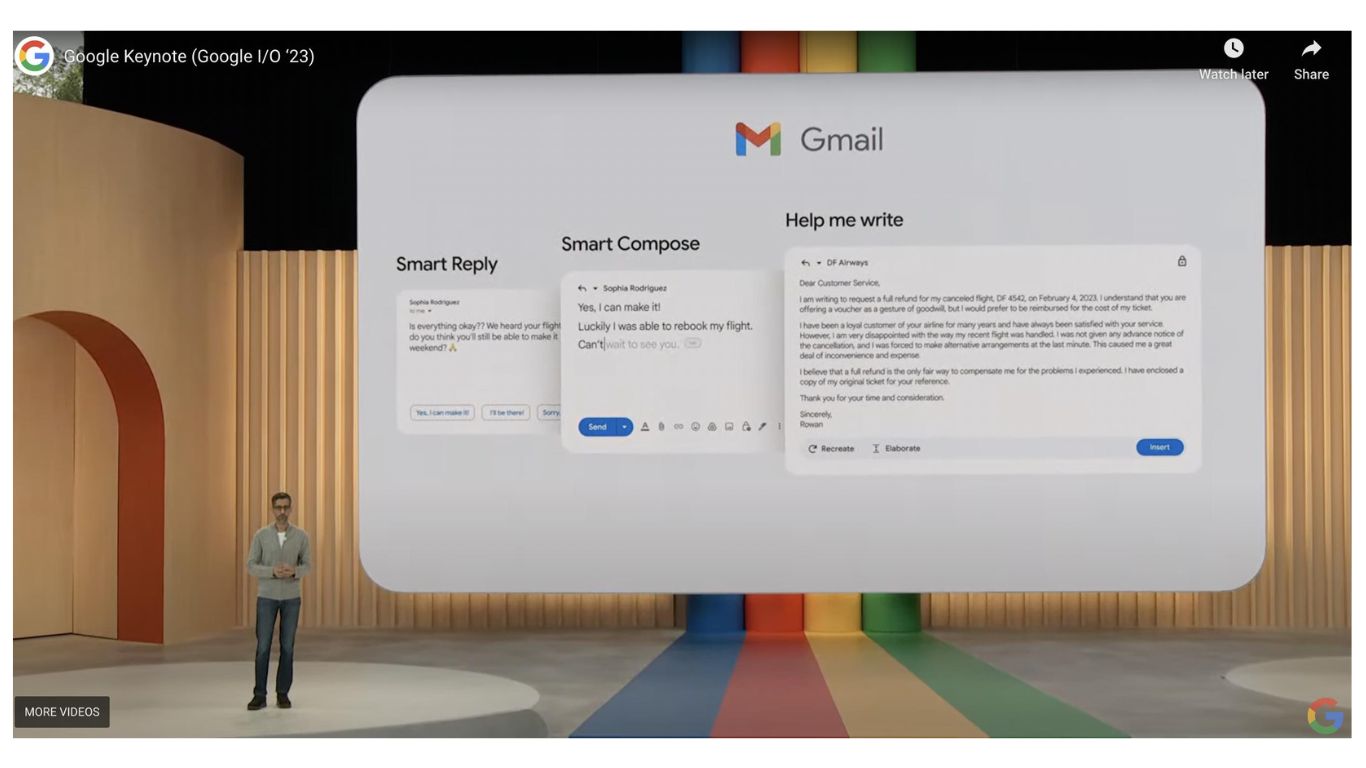 AI-powered Google Maps for Immersive Views
Google Maps has a new feature called Immersive View for routes that help you see your entire trip before you start. It's like having a magic map that shows you what your journey will look like! You can even check things like traffic and weather to help you plan your trip better. This feature will be available in 15 cities later this year, including big cities like New York and Tokyo.
AI-powered Google Photos with Magic Editor feature
Google Photos will have soon an exciting feature called "Magic Editor". It uses AI to help you make changes to your photos in a magical way.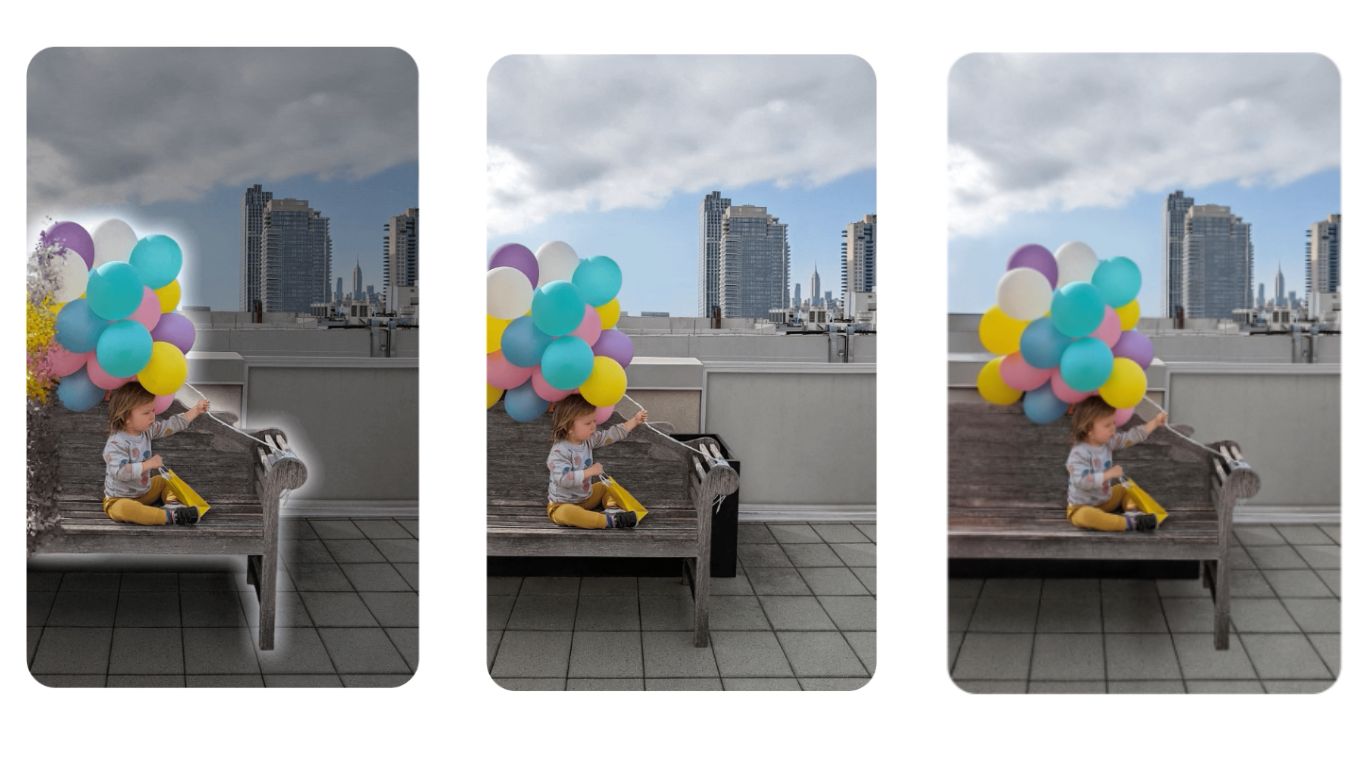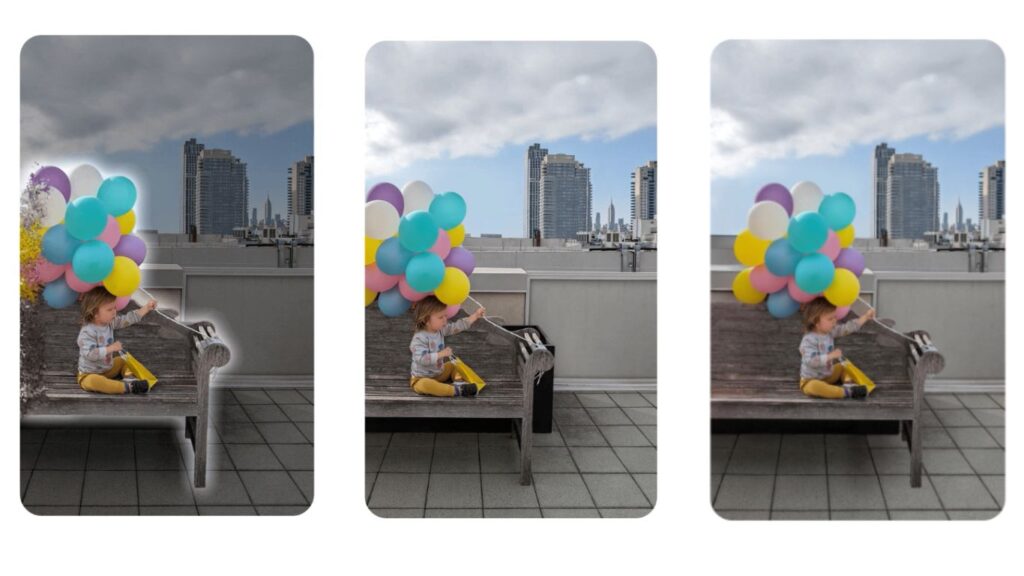 For example, let's say you took a picture of your child on their birthday, but the balloons got cut off in the photo. With Magic Editor, you can reposition the birthday boy and the AI will automatically recreate the missing parts of the photo like the balloons and parts of the bench. Then, you can even punch up the sky to make the photo look even better. It's like magic! Google Photos has been using AI to help people search for specific photos and now with Magic Editor, they can help people make their photos even more amazing.
AI-powered Gmail for Mobile
Duet AI is a feature in Google's Workspace that helps people with writing tasks, such as correcting grammar and suggesting words. Now, Google is making this feature available on the Gmail mobile app. This means that people can now draft responses to emails on their phones with just a few words. Additionally, Google plans to add a new feature called "contextual assistance" which will help users create professional-sounding responses that automatically fill in names and other important details. This will make it easier for people to respond to emails quickly and professionally while on the go.
Also Read: How to Disable Nudges in Gmail: Everything You Need to Know
AI is coming to Google Slides – Create images from Texts
Google Slides now has a new tool that lets you create pictures just by typing in a few words. You can use this tool to create unique pictures that no one has ever seen before. This can help you explain your ideas to other people more clearly, like when you're working on a project or presentation. It's like having a magic machine that creates pictures for you!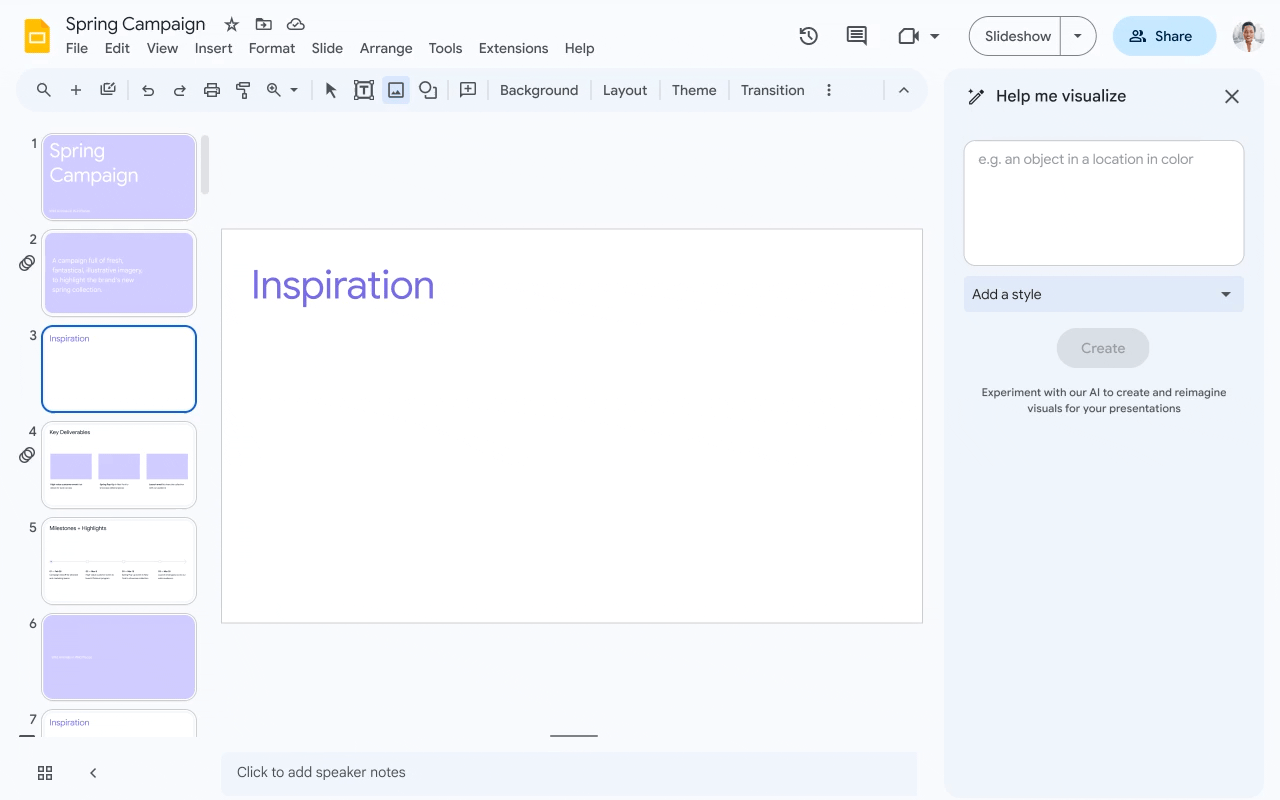 AI is coming to Google Spreadsheets – Plan & Organize seamlessly
With Duet AI, Google is making it even easier to analyze and use that data. For example, Duet AI can automatically understand what kind of information is in each cell of your spreadsheet and label it accordingly, which saves you the trouble of having to manually enter data. This can be helpful if you're trying to analyze data like user feedback or interview summaries.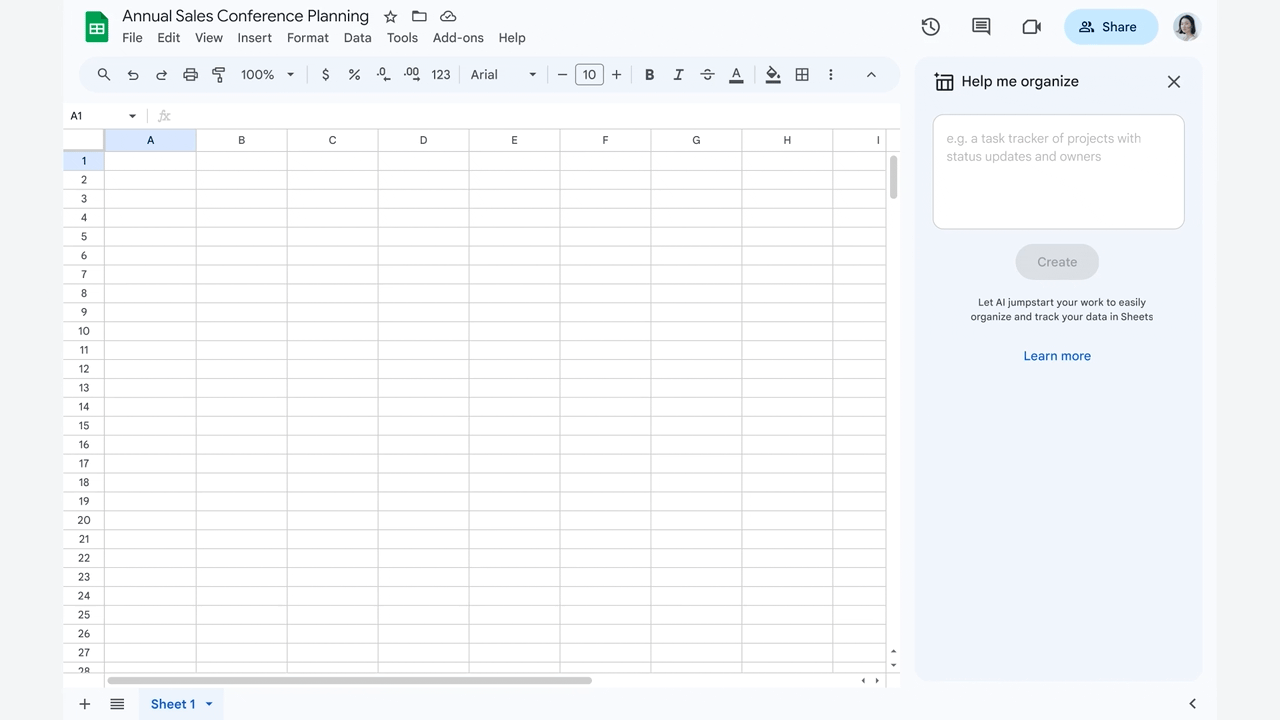 Additionally, Duet AI can help you create custom plans for tasks or projects that you want to track or manage. You simply describe what you want to accomplish, and Duet AI generates a plan that can help you get organized. This feature can be helpful for event teams planning conferences or managers coordinating team offsite.
AI has touched Google Meet & Enabled Personalization
With Duet AI, Google Meet will now allow users to create unique backgrounds for their video calls. This feature allows people to express themselves and make deeper connections during video calls while keeping their surroundings private. For example, a sales executive can use a custom background that reflects the customers' industry or market during a call with a potential customer. How cool is that! This is a personal touch that shows you care about the people you're connecting with and what's important to them. You can easily change the background with just a few clicks to another stunning and original one.
Also Read: How to Personalize Your Gmail Inbox: Step-by-Step Explanation
AI-powered Google Docs with Smart Canvas
A feature in Google Docs called "Smart Canvas" will help users collaborate on projects more easily by allowing them to mention other team members with an "@" symbol, which saves time and keeps everyone focused on the same document.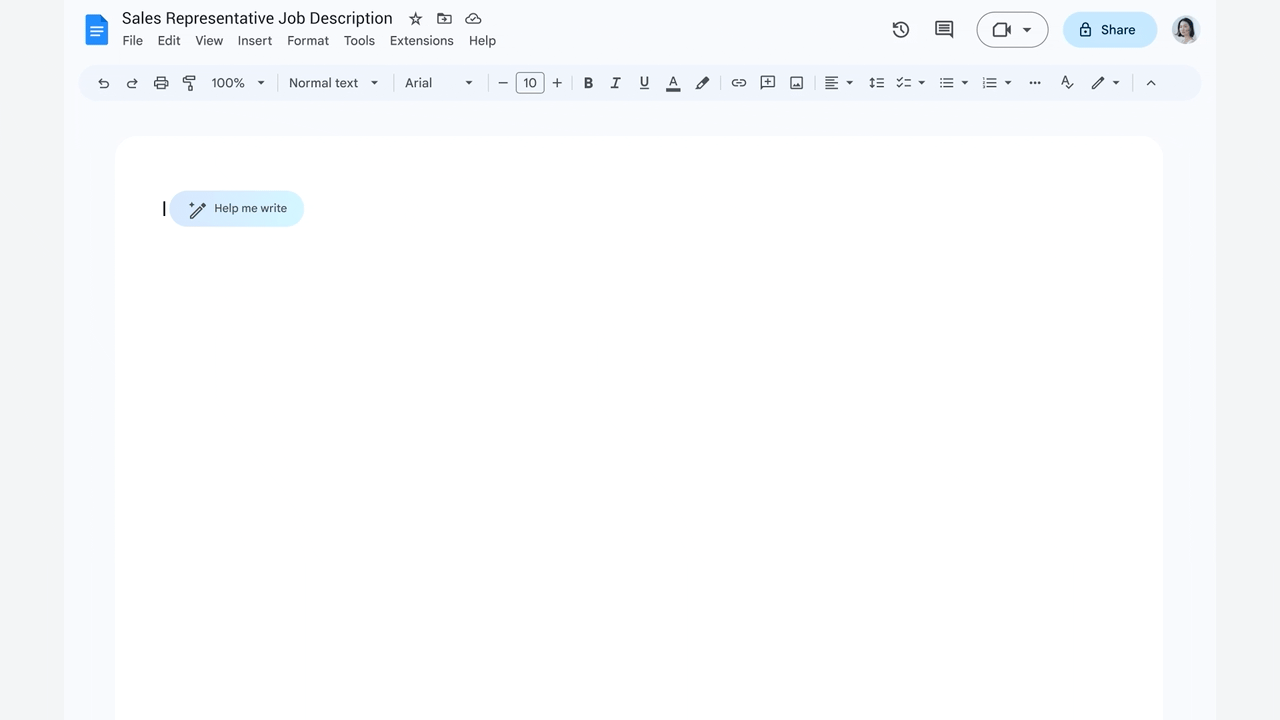 Google is now expanding this feature to include AI building blocks that will assist with writing in Docs. For example, if you're writing a job description, Duet AI will help you write the content and also include helpful information like location and status, as well as variables that can be customized to your company's needs. This feature will help users complete projects more quickly and efficiently without having to leave the document they're working on.
AI-powered Google Search for Faster Results
Google Search will be able to understand and respond to people's search queries in a more natural way, like having a conversation. It will also be able to find results for complex queries without needing to break them down into smaller parts. Additionally, if someone is interested in a particular link or product, Google will suggest follow-up questions to help them learn more.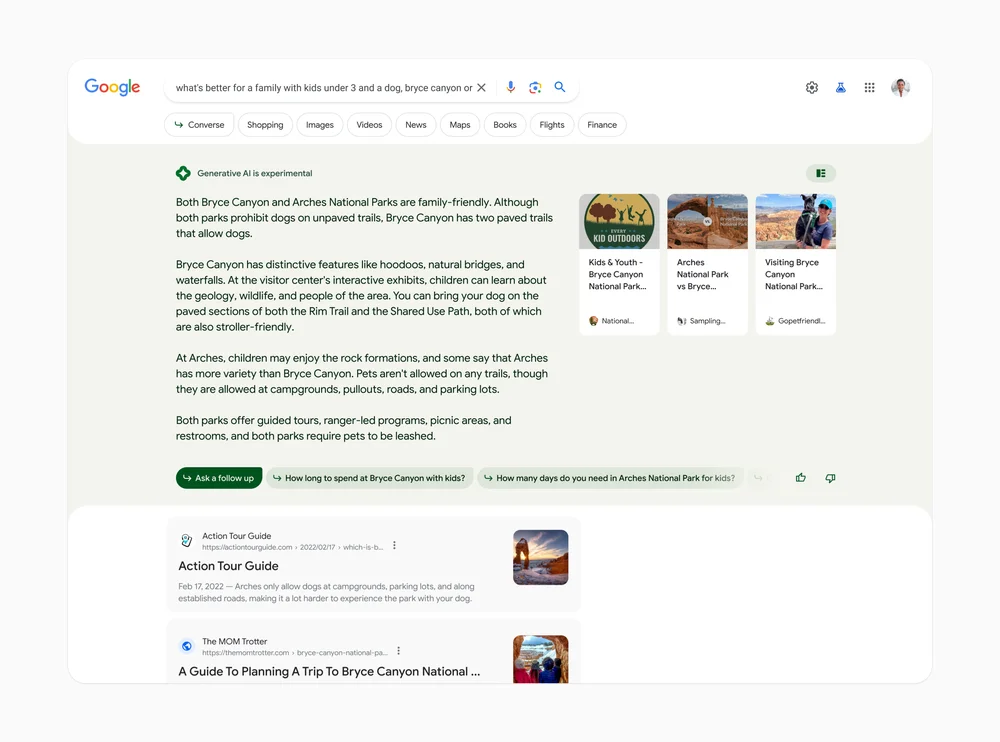 With this technology, users can ask complex questions like "What's better for a family with kids under 3 and a dog, Bryce Canyon or Arches," and Search will provide a snapshot of key information to consider along with links to dig deeper. That's what presented at the Google IO 2023 event. This allows users to understand a topic faster, uncover new viewpoints and insights, and get things done more easily.
AI-powered Shopping Experiences for Shoppers
Google is using generative AI to make shopping easier and help users make more informed purchase decisions. When searching for a product, users will get a snapshot of important factors to consider, including product descriptions with reviews, ratings, prices, and images. This shopping experience is built on Google's Shopping Graph, which has over 35 billion product listings and is constantly updated every hour to ensure reliable and up-to-date results. By leveraging generative AI, Google is making shopping faster and more comprehensive for users.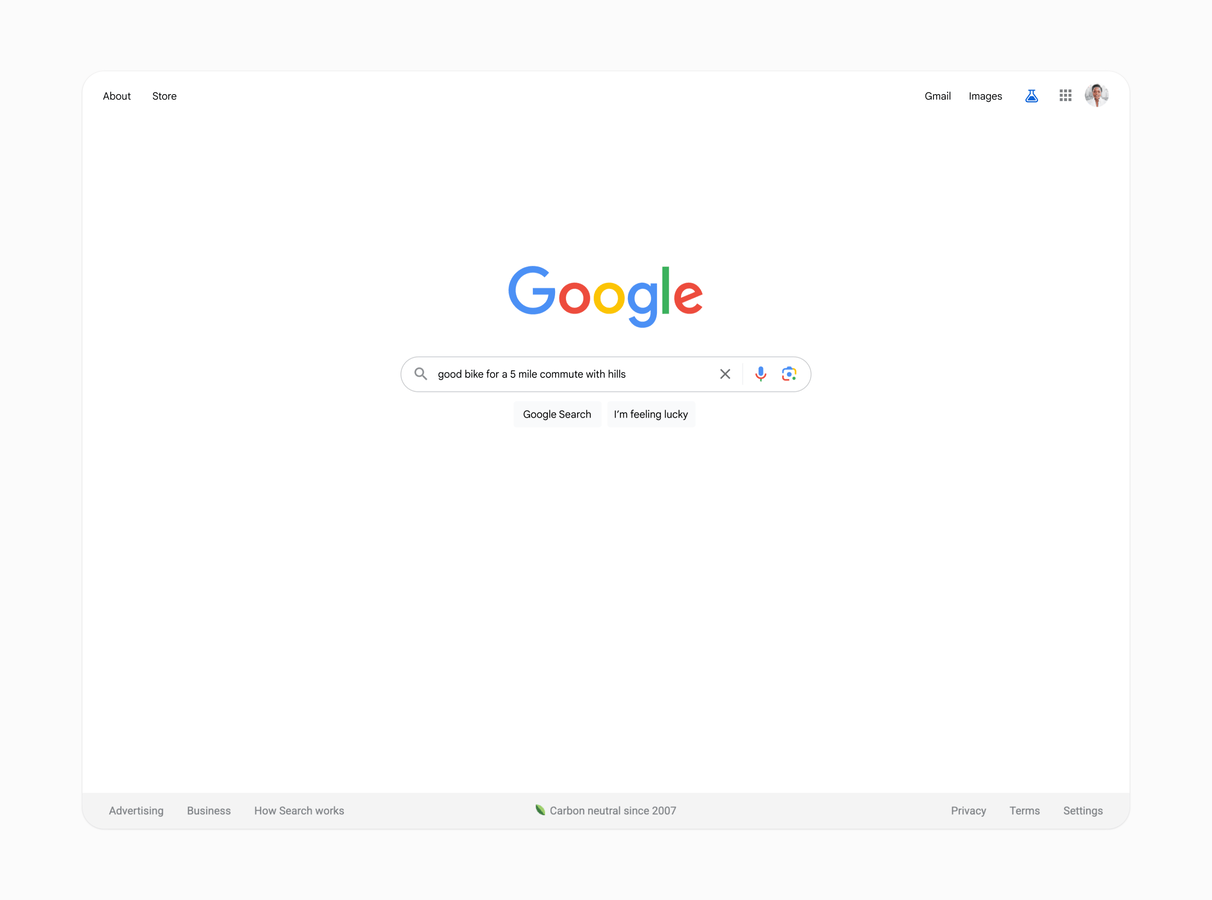 Other Major Announcements at Google I/O 2023 event:
Google Bard is available in over 180 countries and has gotten even smarter
Google to invest in more tools to identify AI-generated content
PaLM 2 and Gemini to streamline your operations
Introduction of Labs – a place where users can test out the company's early ideas for features and products.
Launch of Pixel devices: Pixel 7a, Pixel Fold, Pixel Tablet
A similar post on ChatGPT usage for SEO and Content Writing! Don't forget to read!